ARCHITECTURE AND CIVIL ENGINEERING
CONFERENCE 2019
The International Institute of Knowledge Management welcomes you to the International Conference on Architecture and Civil Engineering 2019 which will be from 20th – 21st June 2019 in Colombo, Sri Lanka. This conference intends to be the global forum for researchers, educators, academicians and engineers to present and discuss recent innovations and new techniques in Engineering technology and Architecture. The conference will be an ideal platform for delegates to exchange their ideas and experiences face to face with many networking opportunities.
CALL FOR PAPERS
---
" Building the World with Innovative Structures towards a Sustainable Future "
The conference discuss practical and theoretical results which make a fundamental contribution to the development of Architecture and Civil Engineering. The aim of the conference is to provide a platform to the researchers and practitioners from both academia as well as industry to meet and share cutting-edge development in the field. Original research papers, state-of-the-art reviews are invited for publication in all areas of Architecture and Civil Engineering.
History and Theories of Architecture

Traditional Construction Materials

Architectural Design and Theories

Advanced Construction Materials

Architecture and Building Materials

Art Design and Landscape Architecture

Building Technology Science
Dr Mohamed Shahin
Associate Professor of Geotechnical Engineering,
Curtin University, Australia
CONFERENCE PROCEEDINGS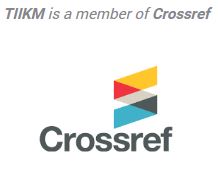 All accepted abstracts for the International Conference on Architecture and Civil Engineering 2019, will be published in the conference abstract book with an associated ISBN.
All full papers sent for conference proceedings will be subjected to double blind reviewing process and will be published electronically with an ISSN in the proceedings with a DOI Number (DOI prefix: 10.17501).
Accepted papers published in conference proceedings will be submitted to Google Scholar, Scopus and Thomson Reuters for possible indexing.
Construction Management and Economics
---
Construction Management and Economics publishes high-quality original research concerning the management and economics of activity in the construction industry. Their concern is the production of the built environment. The journal seek to extend the concept of construction beyond on-site production to include a wide range of value-adding activities and involving coalitions of multiple actors, including clients and users, that evolve over time.
Online ISSN 1466-433X
Editor in Chief Prof. Andy Dainty
Publisher Taylor & Francis
Visit Journal Link: https://goo.gl/32PBVf
Indexed in Scopus, Elsevier GEO Abstracts, Emerald Abstracts, Emerging Sources Citation Index and many more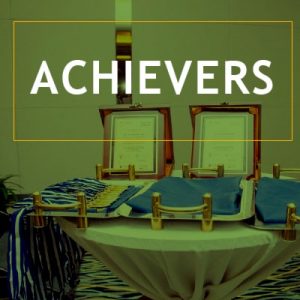 BE THE BEST PRESENTER
Be the Best Presenter and Best Student in an International Conference.
Get rewards to your commitment, knowledge and be a partner to revolutionize the Asian research culture by building the arch of knowledge