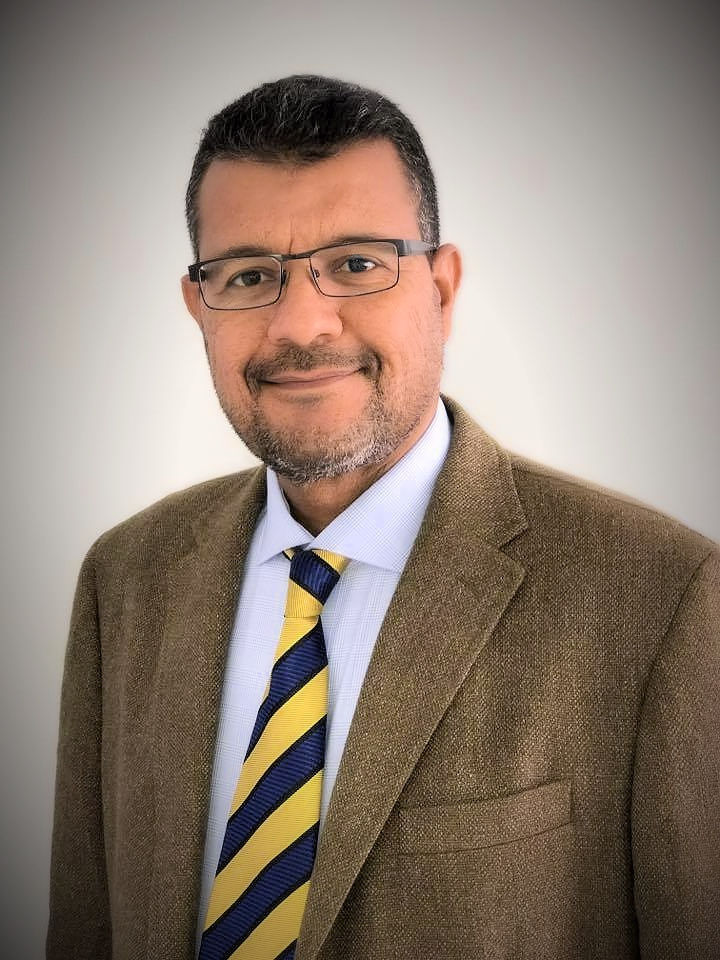 Dr Mohamed Shahin 
Associate Professor of Geotechnical Engineering 
Curtin University, Australia
---
Dr Mohamed Shahin is an Associate Professor of Geotechnical Engineering at Curtin University, Australia. He obtained his BSc and MSc from Cairo University, Egypt, and his PhD from the University of Adelaide, Australia. He has over 25 years of academic and industrial experience, and published over 135 peer-reviewed research papers, most of which in top-tier journals. He is a Fellow Member of Engineers Australia (FIEAust) and a Fellow Member of the American Society of Civil Engineers (FASCE). He received several research awards, including the 2013 Prix R.M. Quigley Award (honourable mention) from the Canadian Geotechnical Society and the 2018 Fredlund Award from the Canadian Science Publishing. He also received several teaching awards, including the 2011 & 2016 Vice-Chancellor Awards for Excellence and Innovation in Teaching from Curtin University, Australia.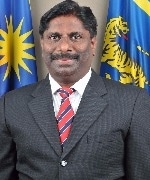 Assoc. Prof. Dr. Ubagaram Johnson Alengaram 
Department of Civil Engineering
Faculty of Engineering
University of Malaya
---
Dr. U. Johnson Alengaram obtained his Bachelor of Civil Engineering from University of Madras, India. In his Masters in Structural Engineering, as part of his MEng thesis, he utilized jute as replacement for wood. His project was acclaimed as one of the best innovative works and the specimens of his research project-Jute Sandwiched Plywood were displayed at the International Exhibition held in Delhi, India. Dr. Manmohan Singh, former Prime Minister of India (then Union Finance Minister) who inaugurated the exhibition had special word for his work on jute; his current research work includes development of sustainable concrete using local waste materials. He is recipient of outstanding achievement awards in most of the Institutions he served.
Dr. Johnson has been in teaching, research and administration for over eighteen years and contributed to the society in different capacities in India, Bahrain and Malaysia. His current research involves material properties, utilization of waste materials in concrete, geopolymer concrete, structural behaviour of lightweight concrete, development of concrete for impact and blast load, functional behaviour etc. He has about 70 articles published in international journals and conferences. He is also Chartered Civil Engineer of world renowned Institution of Civil Engineers (ICE, UK) and the Engineering Council (UK); he is also member of American Concrete Society (ACI-Kuala Lumpur Chapter) and Concrete Society of Malaysia.
CHIEF GUEST & GUEST SPEAKER

Felipe Tomasevich
Minister of Infrastructure
Government of the State of San Luis
Argentina
---
Title: "Development and digital inclusion. Implementation of infrastructure public policies through a long-term planning process."
Felipe Tomasevich is the Minister Secretary of State of Infrastructure of the Government of San Luis (Argentina), leading in this way a regional infrastructure and development model and having full responsibility for all of the matters regarding energy, healthcare, education, social housing, water, among other infrastructure areas, allowing to achieve the strengthening of an outstanding public organization model with a recognized national and regional scope and currently implementing a strong investment policy on it, understanding it as a governance challenge with a long term planning process.
Mr. Tomasevich is also the President of the Energy Commission, President of the Aeronautical State Agency, President of the State Highway Administration, and has been the Minister Secretary of State of Agriculture and Rural Development of the Government of the State of San Luis and co-authored Masterplans for different areas in the Government, including water and rural development among others.
Conference Convener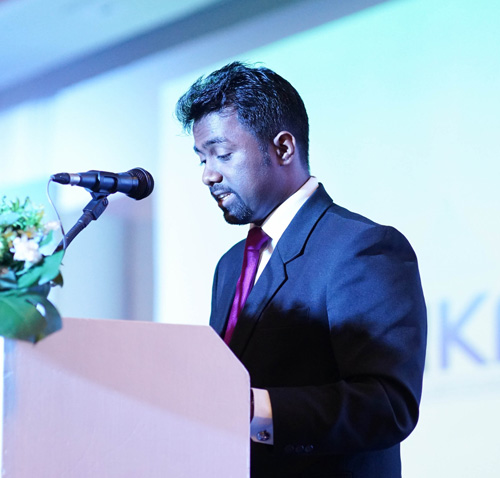 Mr. Isanka P. Gamage
---
The International Institute of Knowledge Management (TIIKM), Sri Lanka
Hotline: +94 715 589 870 / +94 777 379 779
TP: +94117992022
Email: isanka.gamage@tiikmedu.com
Be our Session Chair / reviewer
Write to Ms. Maheesha Dilshani : maheesha@tiikm.com with your short bio-data
Scientific Reviewers
The Scientific Committee consists of the experts in the field from many different countries in the world. The Committee Members evaluate your abstracts and provide insights to improve those further. According to the final decision given by them, you would be able to process further tasks for attending the conference.
Scientific Committee Members
---
Dr. Mohamed Shahin, Curtin University, Australia
Prof. Brian Uy, University of Sydney, Australia
Dr. Hasim Altan, University of Sharjah, UAE
Dr. Ali Rashidi, Monash University, Malaysia
Dr. Mohammad Arif Kamal, Aligarh Muslim University, India
Dr. Chintha Pathirana, University of Peradeniya, Sri Lanka
Dr. Phan Thanh Douc, University of Nottingham, Malaysia
Dr. Gökçen Firdevs Yücel, İstanbul Aydın University, Turkey
Dr. Wael Elleithy, University of Nottingham, Malaysia
Dr.Reyhan Sabri, University of Sharjah, UAE
Dr. Yee Yong Tan, Curtin University, Malaysia
Dr. Mamun Ur Rashid, University of Sharjah, UAE
S. Ajin, Idukki District Disaster Management Authority (DDMA), India
Dr. Lee Yeong Huei, Curtin University, Malaysia
Dr. Chandana Kurukulasuriya, Sri Lanka
Dr. Susilawati, Monash University, Malaysia
Dr. Dhanashri Mirajkar, Savitribai Phule Pune University, India
Dr. Rizna Arooz, University of Moratuwa, Sri Lanka
Dr. Supriya Savant, Pune University, India
If you would like to be considered to serve on the Scientific Committee, please visit the Reviewer Application.